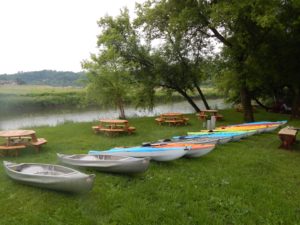 Our 2017 season will be Memorial Day thru Labor Day
We will offer rentals for canoes, kayaks, and river tubes with shuttle service available. We also offer guide service with reservations.
Monday – Wednesday: by reservation only
Thursday – Sunday: open and shuttling from 10:00am – 4:00pm
Call at least one day prior for special requests and reservations.
We are able to host and cater special events such as birthdays, weddings, reunions, concerts, fundraisers, employee parties, etc.